IWA Modena Charity Gala 2018
In fondo alla pagina si trova la descrizione dell'evento in italiano.
The Charity Gala 2018 is going to be a unique combination of live musical performances, a four-course dinner, and an auction. And all for a good cause. You really shouldn't miss it. Here are all the details:
What?
Charity Gala 2018 by IWA Modena
When?
Saturday, October 13, 2018 at 19:30
Where?
The beautiful restaurant Il Calcagnino in the castle in Formigine
What does it cost?
50 Euros per person for a 4-course dinner including the wine
Who can attend?
The local community at large
Who is the charity?
The Casa delle Donne contro la Violenza Modena with their project Sostegno della Maternità
What is the dress code?
Cocktail attire for women and jackets for men
Detailed Event Information:
This event will be a lot of fun with live musical performances and an auction that will allow you to purchase everyday services and products, but also some very unique items that you can't get anywhere else. And every single Euro you spend on the auction items goes straight to charity. If you would like to donate a product or service for the auction, please contact communications@iwamodena.org or check out this flyer to get more information: Donations Charity Gala 2018 – General and Donations_Additional_Info.
With this event IWA Modena will be supporting the Casa delle Donne contro la Violenza Modena. The organization was founded in Modena in 1990 to support women who are victims of violence, are in a domestic or sex trafficking/work environment and wish to change their situation. In particular, the charity gala 2018 will support the project Sostegno della Maternità. The project's main objective is to enable women to better support their own children in situations of domestic violence and/or separation of parents. It offers women who have endured violence the support of a psychologist who helps them address issues related to their maternal role in the situation of domestic violence. The project also offers babysitting services for times when the women have appointments for job and house searches while they are trying to make a new life with their kids. In general, the services of the Casa delle Donne contro la Violenza Modena are all rooted in key feminism principles, aiming to address gender inequalities and empowering women to take control of their lives. The organization offers a whole journey of support starting from first reception/welcoming of women who seek support, planning together their way out of the situation of violence, psychological and legal support, temporary shelter, liaising with relevant social, juristic, police forces, maternal support for them and their kids.
Payment Information/Confirmation:
Every ticket costs 2 Euros extra because of the fees PayPal deducts for every payment they process.
Once you proceed to the payment page on PayPal, you can either choose to log into your PayPal account or click on "Paga con una carta" right below it to simply use your credit card. You can switch to English at the bottom of the page.
After you purchase your ticket(s), please make sure to check your email inbox for the confirmation of the ticket purchase. If you do not receive a confirmation email, please contact us at communications@iwamodena.org
VERSIONE ITALIANO:
Il Charity Gala 2018 sarà una serata di musica dal vivo, una cena di quattro portate, e un asta di beneficenza. Tutto per una buona causa.
Di che cosa si tratta? Gala di beneficenza 2018 di IWA Modena
Quando? Sabato 13 ottobre 2018 alle 19:30
Dove? Il bellissimo ristorante Il Calcagnino nel castello di Formigine
Quanto costa? 50 euro a persona per una cena di 4 portate incluso il vino
Chi può partecipare? Tutti
Quale associazione verrà aiutata? La Casa delle Donne contro la violenza Modena, in particolare il loro progetto Sostegno della maternità
Codice d'abbigliamento? Abito da cocktail
Dettagliato dell'Evento:
Questo evento sarà molto divertente con esibizioni musicali dal vivo e un'asta che ti consentirà di acquistare servizi e prodotti di uso quotidiano, ma anche alcuni oggetti davvero unici che non puoi trovare da nessun'altra parte. Ogni singolo euro speso per gli oggetti all'asta va direttamente in beneficenza.
Con questo evento IWA Modena sosterrà la Casa delle Donne contro la Violenza Modena. L'organizzazione è stata fondata a Modena nel 1990 per sostenere le donne vittime di violenze, che vivono in un ambiente domestico o e desiderano cambiare la loro situazione. In particolare, il gala di beneficenza 2018 sosterrà il progetto Sostegno della maternità. L'obiettivo principale del progetto è quello di consentire alle donne di sostenere meglio i propri figli in situazioni di violenza domestica e/o separazione dei genitori. Offre alle donne che hanno subito violenza il sostegno di uno psicologo che le aiuta ad affrontare le questioni relative al loro ruolo materno nella situazione di violenza domestica. Il progetto offre anche servizi di baby-sitter per i momenti in cui le donne hanno appuntamenti per le ricerche di lavoro e di casa mentre cercano di fare una nuova vita con i loro figli. In generale, i servizi della Casa delle Donne contro la Violenza sono tutti radicati in principi chiave del femminismo, con l'obiettivo di affrontare le disuguaglianze di genere e responsabilizzare le donne a prendere il controllo della propria vita. L'organizzazione offre un intero percorso di sostegno a partire dalla prima accoglienza / accoglienza delle donne che cercano sostegno, pianificando la loro uscita dalla situazione di violenza, sostegno psicologico e legale, rifugio temporaneo, collegamento con le pertinenti forze sociali, giuridiche, di polizia, supporto per loro e i loro bambini.
Pagamento/Conferma:
Ogni biglietto costa 2 euro in piu' (spese supplementari di PayPal).
Sulla pagina di PayPal, si puo' scegliere fra pagamento attraverso PayPal or carta di credito ("Paga con una carta").
Dopo aver comprato i biglietti, una conferma sara' inviata via email. Se non e' ricevuta, conttatateci via email (communications@iwamodena.org).
A Big Thank You to our Sponsors and Supporters!
The following companies and individuals have donated services or products worth 300 Euros or more and are our Gold Sponsors. Thank you to: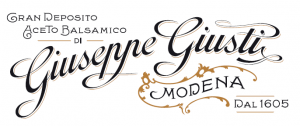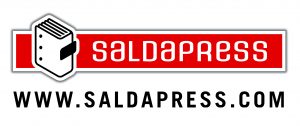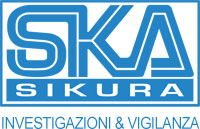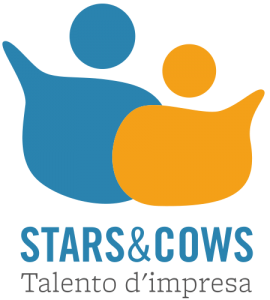 The following companies and individuals have also donated services or products and are our Silver Sponsors. Thank you to:
Alessandra Devitofrancesco Language Services
Alice Aquilini – Insurance, Pension, and Money Saving
Bolé – Romagna DOC Spumante
Bibendum Food Experience
BP Prosciutti
Casa Mazzetti
Comfort Zone Modena
Conosci Modena
Gloss Hair Salon
Grandi Salumifici Italiani
Inbal Haim – Dance & Fitness
La Bicicletta – Caffè & Salumi
Lauren Romaniuk – English Tutor
Lush Lashes by Stella Amadio
Marco Bertoli Art Consulting
Modenatur – incoming tour operator & dmc
Nonna Claudia's Tortellini & Fried Tortelli 'Al Savor'
Pablo Ballester Bonet – Language Manager
Piera Terapia
Ristorante Il Calcagnino
Romanica Scuola di Italiano per Stranieri
Rosy Ferrara – books
Studio Legale Giusti – Avvocati Associati
Sue Anne Lee
Suzanne Foster – Suzanne Makes Moves
The Blakesley Hill Cake Company
Valentina Stefani – Babysitting
Ticket purchasing has now been closed. Thanks so much for your support!