Romanica
Accademia Italiana di lingua e cultura
IWA Modena is happy to offer its members a new agreement with the Italian language school Romanica.
Romanica is a well-known school located directly in the city center of Modena. Depending on your availability, this language school provides different kinds of language courses like intensive group courses with 20 hours a week, semi-intensive group courses with 10 hours a week (both with a 15% discount for IWA Modena members), group courses two times a week with a 10% discount for members as well as individual courses with a 5% discount for members.
In addition, Romanica organizes different activities and trips for its students in order to present Italian culture, traditions and products. These activities take place three times a week in the afternoon and are free to their students.
Website: http://www.romanica.it/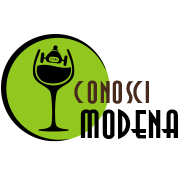 Conoscimodena
Prodotti locali di altissima qualità
IWA Modena is happy to offer its members a new agreement with ConosciModena, a distributor of local, high-quality products.
ConosciModena was created to give visibility to the small producers of local, high-quality products. In the catalog, you can find the best local (and healthy) delicacies. They know which gift baskets to suggest for your relatives or friends. And they can even help you organize which products you need to host a dinner. After all, often you can easily host an impressive dinner when you start with high-quality ingredients.
IWA Modena members receive an exclusive 10% discount when they contact ConcosciModena to order via email (info@conoscimodena.it) or by phone (335.53.30.753). And within the province of Modena, they even deliver for free.
Website: www.conoscimodena.com
Facebook: www.facebook.com/conoscimodena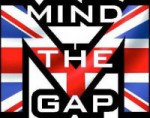 Mind the Gap
Fashion
The store Mind the Gap based in Fiorano sells everything from women's to men's clothing, purses, shoes, accessories and much more… All of it with a 10% discount for IWA members!
Contact details: Monica Carati
Via Vittorio Veneto 36
41042 Fiorano Modenese
Tel.: 339 714 7176
You can find them on Facebook – https://www.facebook.com/mind.thegap.7/

This library based in Maranello offers 10% discount to all IWA members.
Contact details: Sara Calzolari
Via G. Garibaldi 40/42
Maranello
Tel.: 0536 943075

This spa based in Modena is offering IWA members a 20% discount.
Contact details: Margherita
Viale trento trieste, 81/85
Modena
Italy
Tel.: 059342740