Together against breast cancer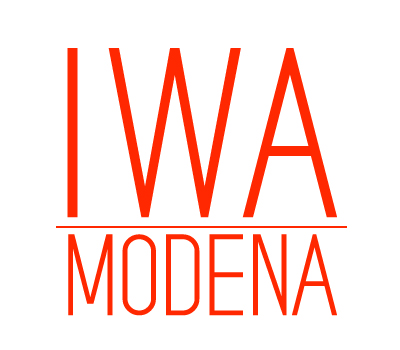 As our slogan, "Women for Women", continues to inspire us to give back to our Modenese Community we, IWA Modena, are committed to the welfare of all women in Modena. Therefore, it is with great pride that this year we continue to support women's associations as we did in 2018 and 2019 with Casa delle Donne Contrο la Violenza Modena, raising in total over €16,000. And so, it was with great enthusiasm that IWA Modena created a partnership with Il Cesto di Ciliege.
What are IWA Modena's goals for the Charity Initiative?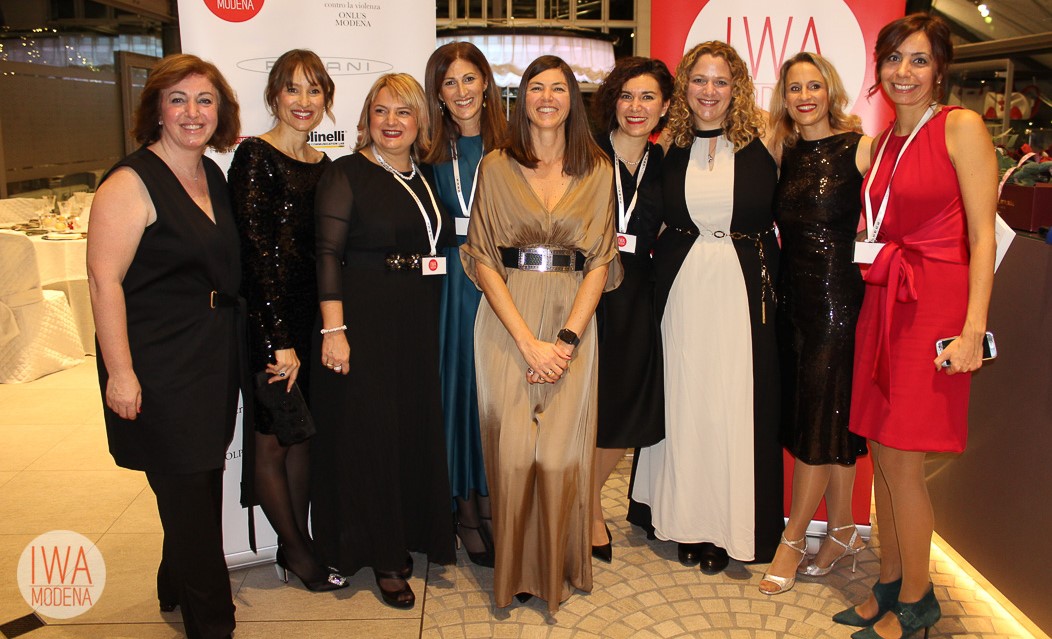 IWA Modena is about women supporting women. The mission of the IWA Modena Charity Initiative is to:
(1) support a local charity that supports women in need (by raising funds for them and raising awareness of their cause),
(2) enable IWA Modena to maintain a visible presence in the local community, and
(3) allow IWA Modena members to do something impactful together in our adopted city (by organizing and participating in the event).
The IWA Modena Charity Initiative brings together a local charity and IWA Modena members. The charity benefits by gaining more funds as well as exposure to IWA members and the local community. IWA Modena members benefit by working together for a local cause, allowing them to integrate further locally while making an impact and learning about and from the local charity.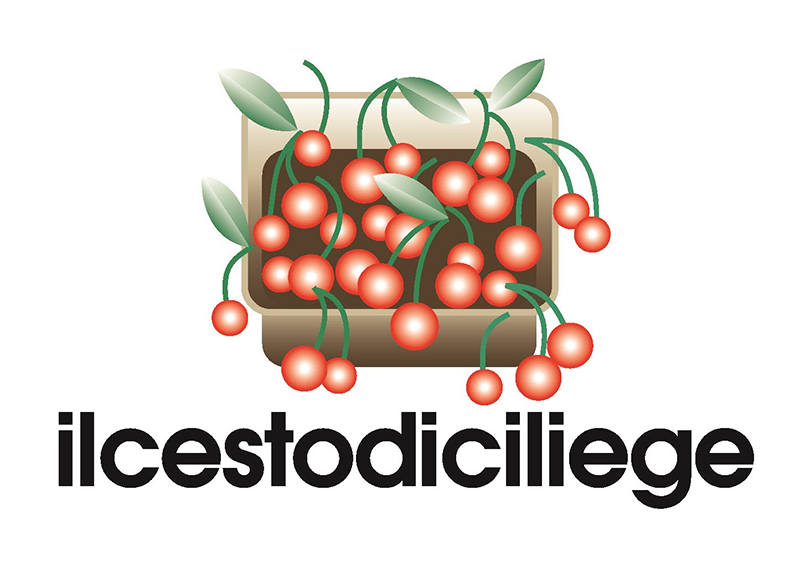 Who is Cesto di Ciliege?
Cesto di Ciliege is a non-profit association committed to supporting women affected by breast cancer. The Association, founded in May 2000, helps women to cope with the experience of the disease and reiterates that breast cancer can be defeated through early diagnosis, information, adherence to therapy and practical and psychological support.
The choice of the name of the Association is inspired by a passage taken from the book by Dr. Laura Scaltriti, "Like a basket of cherries":
"It has happened to all of us to have to deal with a basket of cherries. You reach out to take one and many of them hook into the stem. It is unthinkable to live, act, choose without believing that an idea is not a precedent and mother of the one after, and that the next one in turn does not produce others, different but linked, autonomous but consecutive to form a single road…"
2020-2021 Cesto di Ciliege Mission:
Il Cesto di Ciliege works very closely with the oncology department of the Policlinico of Modena. Last year they fundraised and donated a new eco-tomography machine.
Their mission this year is to raise money for a new, much needed machine called contrast-enhanced spectral mammography (CESM). This machine allows all women in Modena to be tested accurately for breast cancer and to allow women to fight this horrible disease before it spreads.
Working together on this fundraising campaign, we want to equip the Diagnostic Imaging Department of the Modena Policlinico with additional equipment: mammography with contrast medium (CESM), useful for enhancing the diagnosis of breast cancer. It is an examination that is used when there is a diagnostic doubt found in conventional mammography or in the case of a tumor already established to allow for the planning of surgery. This tool is useful for enhancing the diagnosis of breast disease.
IWA Modena offered exciting fundraising events throughout the months of October and November 2020. Our International Cooking series featured four professional chefs from Italy, Israel, Canada, and Mexico. All proceeds from these events went directly to Cesto di Ciliege.
Participation was live during the online cooking classes as well as the availability to download an "on demand" video of the lessons for a more convenient time. The list of ingredients and preparation instructions were provided ahead of time so participants could cook along too. During the class, questions were asked via the chat function and the chefs answered them as they cooked.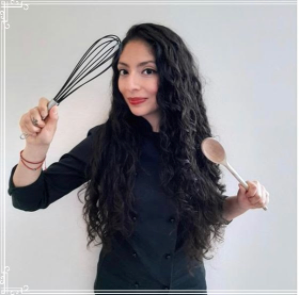 Mexican Cooking Class by Chef Sofia Morales:
October 25, 2020 at 18:00 on Zoom
(The lesson took place mainly in English, but important cooking instructions were provided in Italian as well.)
Sofia is a Mexican chef with more than 10 years of experience working in top-ranked restaurants all around the world. Not only has she obtained a Masters in Gastronomy from the University of Gastronomic Sciences in Pollenzo, but she also participated in the Netflix culinary documentary, "Chef's Table" in 2015! Her exciting journey started as a Chef Patisserie with Restaurante Martin Berasategui (3-Star Michelin restaurant) in Spain, and continued in New York City, first at Alex Stupak's Empellon Cocina and later as Chef de Partie at Del Posto (1-Star Michelin) hailed as "the grandest and most expensive restaurant in New York" by the New York Times. During her time in Mexico City, Sofia was the head cook at Enrique Olvera's Pujol, which consistently ranked in the Top 15 in the World's 50 Best Restaurants list. Here in Italy, Sofia has been working as head chef at one of IWA Modena's favorite restaurants, Il Filatoio, and has recently moved to Torino to take on a new restaurant, Gastonomia(A)tipica. For Sofia, cooking is a passion and she virtually welcomes you into her own personal kitchen where she will teach you how to make a Mexican dish…or two!
The donation fee for the online cooking event was €15.
Italian Cooking Class by Chef Luca Marchini:
November 6, 2020 at 18:00 on Zoom
(The lesson took place mainly in Italian, but important cooking instructions were provided in English as well.)
Luca Marchini is the Tuscan-Emilian chef behind the Michelin-starred restaurant, L'Erba del Re, located in Modena. He works through a continuous culinary evolution while also carrying on local gastronomic traditions, which is why he is distinguished for maintaining a delicate balancing act. His dishes are known for their balance between textures and flavors, with a combination rooted in respect and a "deep love for ingredients". His culinary language is straightforward and his recipes explore the influence of simplicity while implementing his technique to develop original creations.
The donation fee for the online cooking event was €15.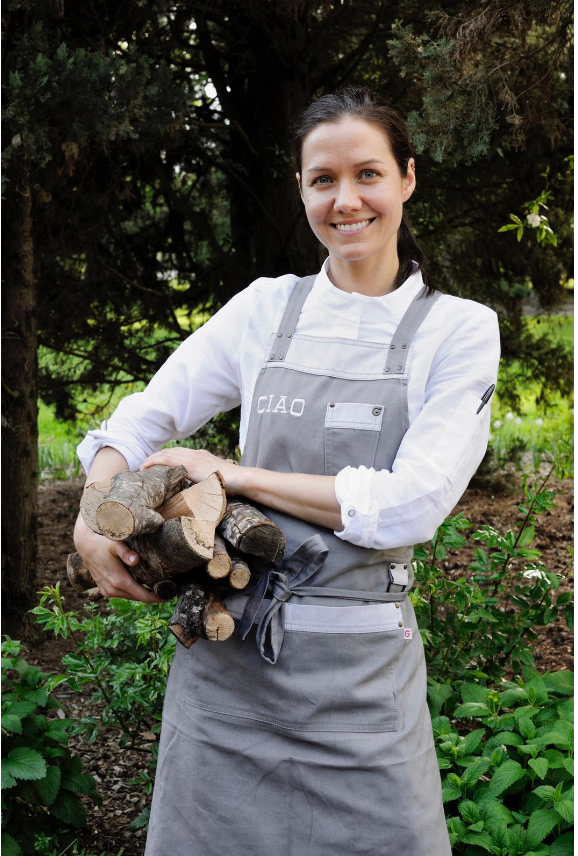 International Cooking Class by Chef Jess Rosval:
November 15, 2020 at 18:00 on Zoom
(The lesson took place in Italian and English.)

Jessica is a Canadian chef working in the restaurant industry since 2001. For the last five years she's distinguished herself as a chef at Massimo Bottura's Osteria Francescana as Chef de Parti and head of international events, and most recently as the Head Chef of Casa Maria Luigia. Jessica is also the co-founder and the culinary Director of the Association for the Integration of Women in Modena.
The donation fee for the online cooking event was €15.
Israeli Cooking Class by Chef David Shushan
November 21, 2020 at 18:00 on Zoom
(The lesson took place in Italian and English.)

Born and raised in Jaffa, Israel to a family of Moroccan origins. In Tel Aviv David worked in many of the top and unique restaurants and took part of the on growing new Israeli cuisine. Since 2013 he lives in Italy where he worked with Chefs as Vittorio Fusari in Fraciacorta and collaborated with the local SlowFood branch in different restaurants and projects using the local materials in his own dishes.
The donation fee for the online cooking event was €15.