IWAM held a "Hello Summer Aperitivo" last Thursday evening at Caffe Concerto that was a magical mix of wine tasting, rainbows, and best of all: friendships. I'm so excited to tell you all about it.

First: some background. I moved to Modena from the US in 2014, but I didn't join IWAM until I moved back to Modena from Parma (nearly four years ago). Right off the bat, it was a great way to meet other international women in the area and develop a great network of friends.

For the past two years, though, being a part of IWAM has meant a lot more to me, as we came together to face new challenges of lockdowns, shifting regulations, and all of the changes that came with COVID-19. We exchanged information in our trusty Whatsapp group, we met on Zoom to meditate on Saturday mornings or cook international dishes together, and we made connections from a distance. Having this virtual support has made all the difference to me.

So, I was super excited when we received an invitation from our wonderful Events Team for the "Hello Summer Aperitivo". Although other face-to-face meetups have been held over the year, the IWAM Summer Aperitivo was one of the bigger events that I was able to attend in quite a while, and I couldn't wait!
As I was making my way to Piazza Grande, I stopped at Piazza Sant'Eufemia to take in the lovely sight of a rainbow that had appeared right over the Duomo – a little gift after a long day of sprinkled rain showers. We could not have asked for a better place (or better weather!) as we met at Caffe Concerto, with a backdrop of Piazza Grande, enveloped with that same stunning rainbow.
With a delicious welcome drink in hand, we caught up with old friends and put faces to names as we met new friends.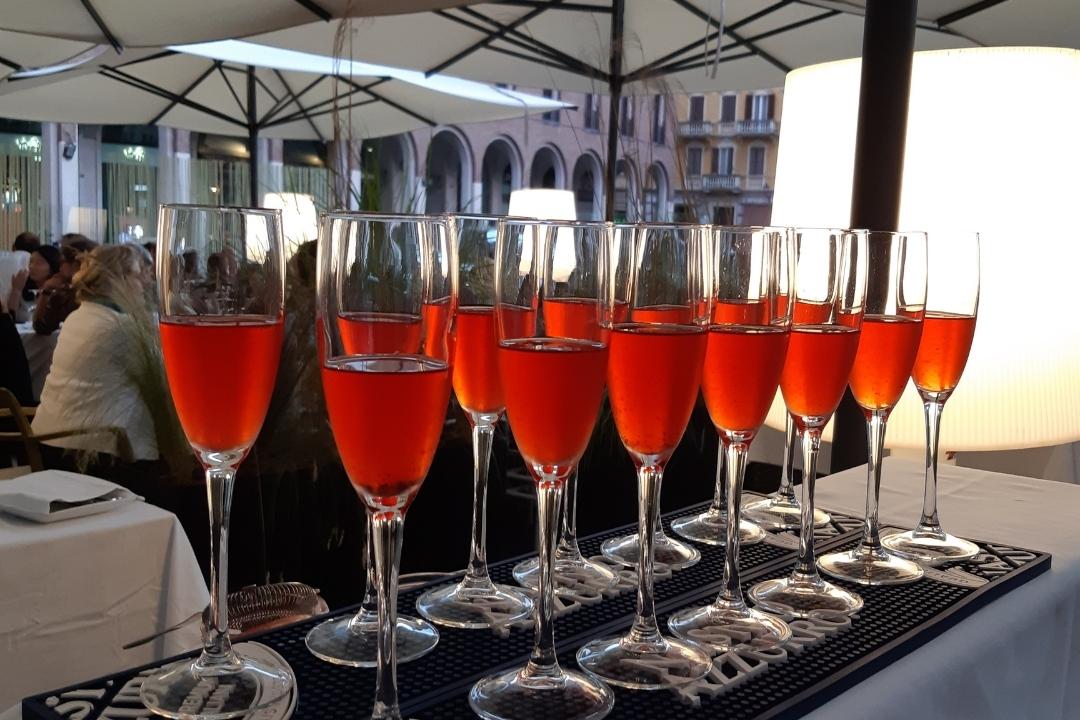 After IWAM Programming Directors Sam and Quyen kicked off the evening and welcomed us all, member Marijke Temmerman and her husband, Sebastian Van de Sype, shared their beautiful story about how they recently got into wine-making. After more than a year of hard work in both the vineyard and cantina, they shared their first two wines with us: "Lambrusco Rifermentato in Bottiglia 2020" and "Lambrusco Rifermentato in Bottiglia 2021". They walked us through the different tastes and qualities of each one. I'm not a wine expert by any means but was able to pick up on the subtle differences between the two, thanks to their explanations.
Personally, I loved them both equally and was excited to pair them with the amazing platter of salumi, cheese, and other finger foods from Caffe Concerto.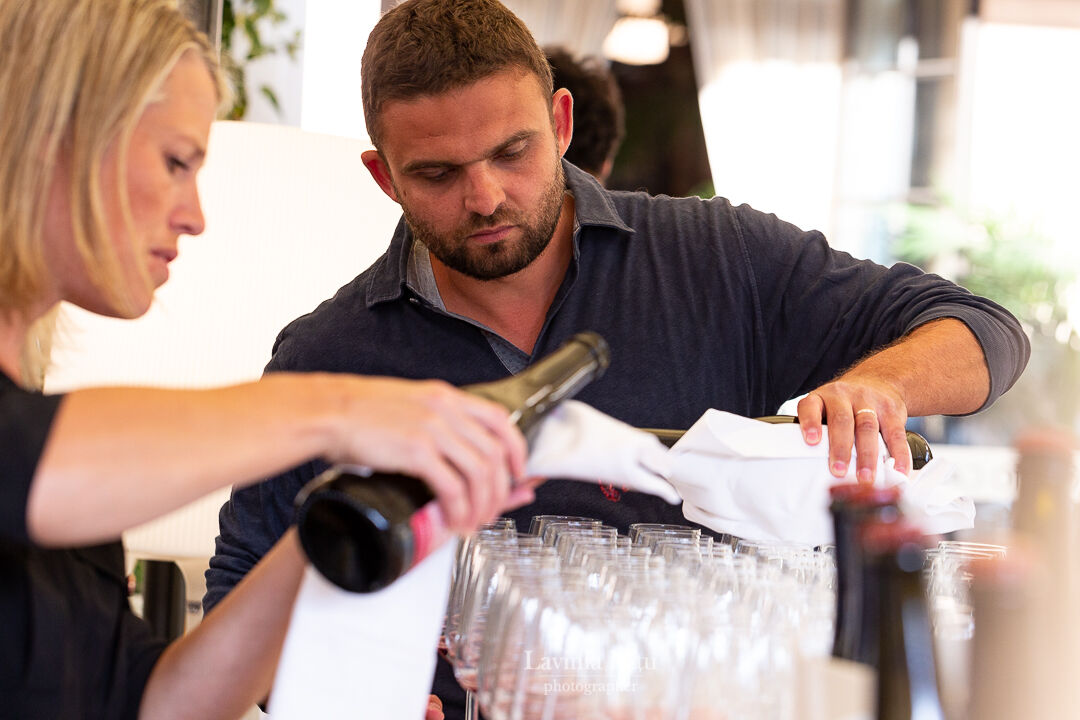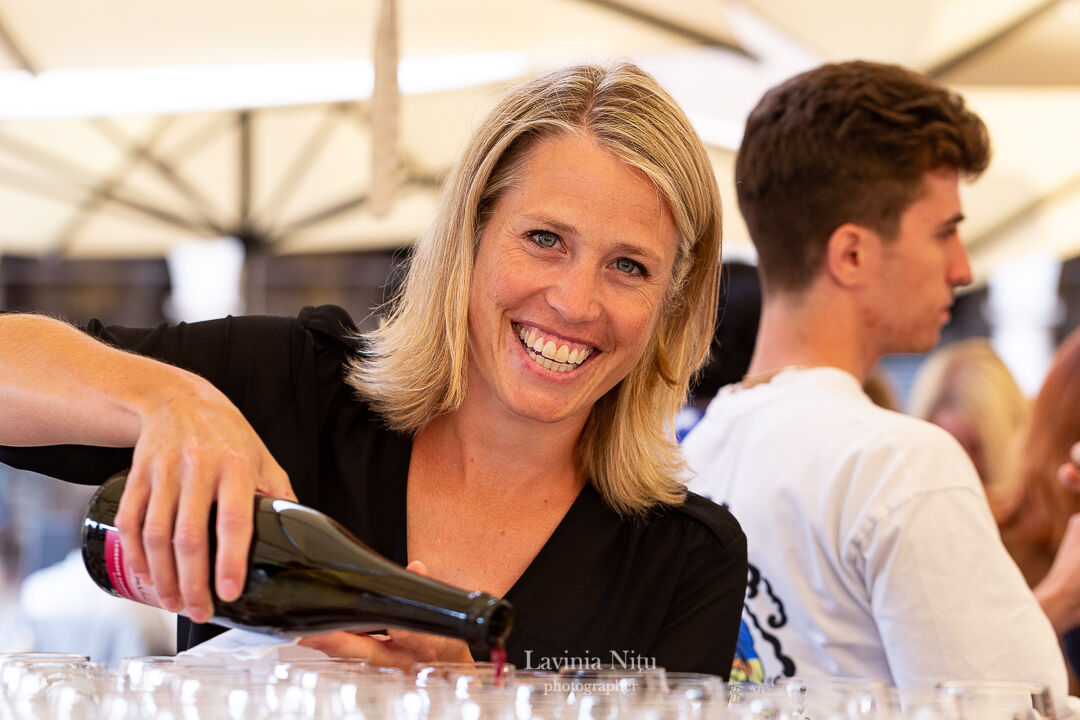 NAfterward, we took a lovely group photo in front of the Duomo, and settled down with a crisp, stunningly red cocktail, made especially for us: The IWAM Summer Cocktail! If you'd like to try it at home, here's the recipe:
IWAM Summer Cocktail
– Vanilla-flavored vodka
– Aperol
– Bourbon Vanilla (a type of vanilla) and last but not least:
– Crodino or better yet – Sanbittèr (for that stunning IWAM red color that we all know and love)
You could also substitute the last ingredient with infused water, if you'd like to give this cocktail an added touch of freshness.
After a great few hours spent together, we parted ways and said our goodbyes for the summer. The rainbow over Piazza Grande had faded, but there was no denying that we would remember it – and the special evening – for a long while to come.
Big thanks to the organizers of this event, including the Events Team, Marijke and Sebastian, Lavina Nitu for the photos, and the staff at Caffe Concerto. Check out Marijke and Sebastian's website for more information: www.meteri.it and follow them on Instagram at @sebastianvandesype_winery.
Have a wonderful summer, and see you soon!
All photos were taken by Lavinia Nitu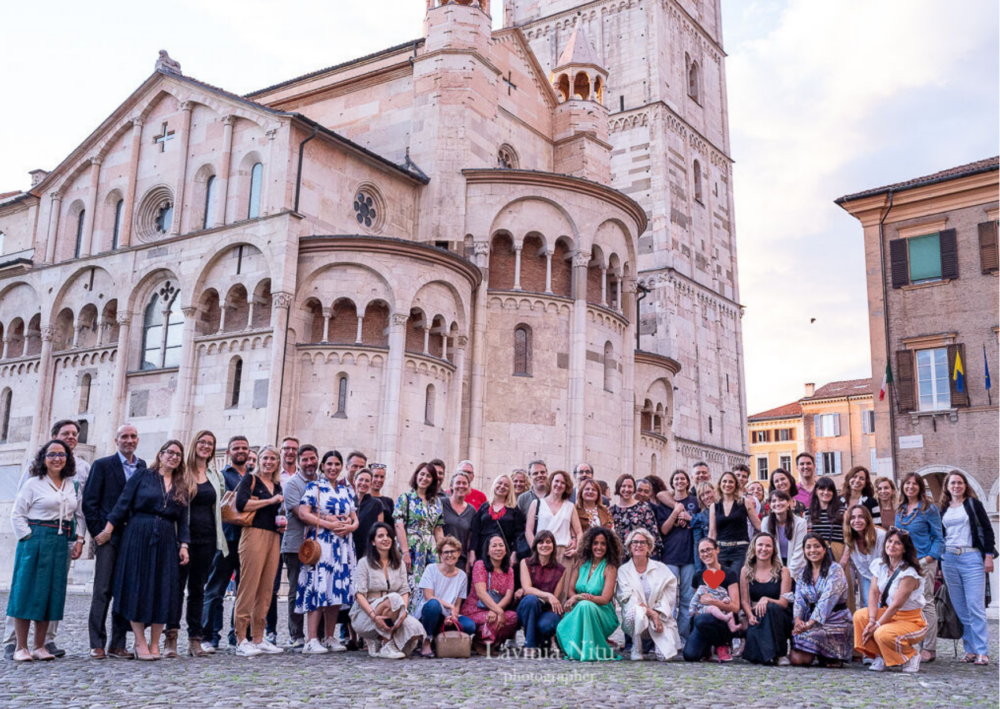 Read more and discover the IWA Modena, its members and its partners...