Discover the latest hiking tips and book reviews from our very passionate interest groups. The IWA Modena interest groups cover a very wide range of passions, talents and hobbies. From green enthusiasts to dog lovers and foodies. There is something for everyone.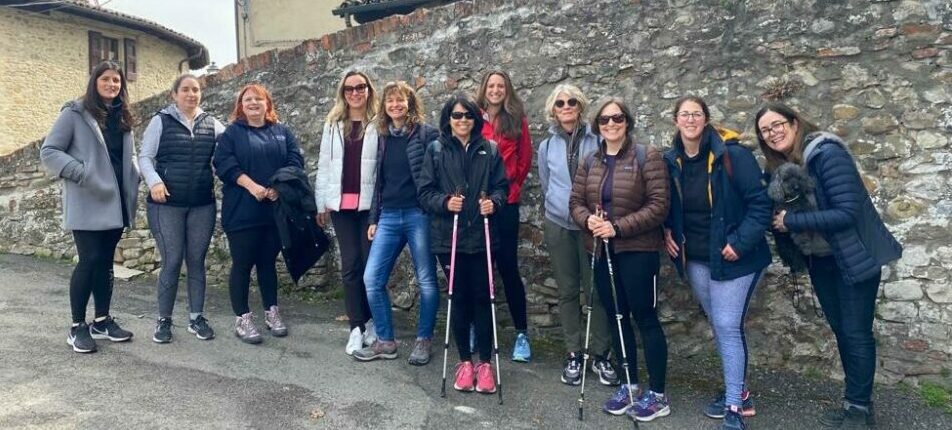 News from the IWA Modena Hiking Squad
Hiking along the Panaro River, from Vignola to Savignano and back.
A couple of weeks ago, the IWA Modena Hike Squad managed to plan a lovely walk along the Panaro River from Vignola to Savignano. There were 12 hikers who joined the walk this time which was fabulous! The trip was beautiful on the way to Savignano but the itinerary sent us back along the main road, instead of back along the river. So, for those of you who would like to hike this another time, our suggestion would be to double back on yourselves once you've reached Savignano. The hikers were blessed with beautiful weather, great company, and lots of laughs.
The hike details can be found on the Passeggiate Amiche website: here is the link if you'd like to try out their other hikes, there are 14 of them in total.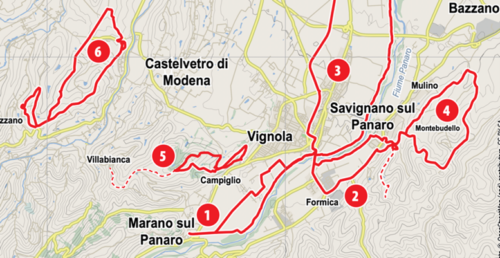 Here is the map of some of them tracks in the area - the squad followed track no.2
News from the IWA Modena Book Club
Your Second Life Begins When You Realise You Only Have One. By Raphaelle Giordano.
Last month the IWA Modena Book Club met in person in the centre of Modena and it was wonderful to see so many members turning up with a record attendance!
Over the previous month the club had delved into Your life begins when you realize you only have one by Raphaelle Giordano, the feel-good, #1 bestselling French novel about a woman whose mission to cure her "routine-itis" leads her to lasting joy and true fulfillment (penguinrandomhouse.com).
As is now becoming the tradition, two of our members offered to write a review on what they thought of the book.
Lucy Mattingly's review:
"A few pages in I thought I may have found a really great read! The scene had been set for a possibly complex back story. Unfortunately for me, my interest waned shortly afterward.
The story soon began to feel one-dimensional and a little repetitive. I couldn't help but feel that the fusion between part self-help manual and part fiction sat rather awkwardly at times. Whilst the book did contain some positive affirmations and anecdotes, it didn't contain anything groundbreaking, and the sincerity for me was undermined when Camille was taken to meet the relaxing cat!
If you are looking for a light-hearted read this may suit you, but it isn't a book I will be reaching for again."
Nathalie Annequin's review:
This is a personal development book.
In this story, Raphaelle Giordano creates a profession we all need: "routinologist"
Indeed, the writer states that if we suffer from sadness in our daily lives, without necessarily being diagnosed with depression, we simply suffer from "routinitis": a syndrome defined by living a life we don't like, a life that doesn't meet the dreams we had for ourselves, a routine that is simply boring. This is the idea behind the story.
We can all see ourselves in the main character, Camille, without being a true copy. The way her life is turned upside down, the way she has to navigate out of her comfort zone so that she can realize her true potential, remains similar to our own path: the main learning experience from this book is simply to get out there so that we can live our best life.
I also loved the way Raphaelle Giordano wrote her novel: easy to read, I particularly enjoyed how she managed to balance emotions, humor, everyday life, and celebrating big and little changes all the same.
We all need a "routinologist" in our lives. We just need that someone who cheers us on but also shakes us up. Change hasn't happened radically in Camille's life: it took time I recommend this book: I devoured it and found the end particularly smart… Finally, it's a nice story that invites us to open ourselves up to life.
If you'd like to join the book club or you are not a member of the IWA yet and would like to become one, please contact Sam Frearson-Tubito.
Next month's book is Olga Dies Dreaming by Xochitl Gonzalez
A blazing talent debuts with the tale of a status-driven wedding planner grappling with her social ambitions, absent mother, and Puerto Rican roots, all in the wake of Hurricane Maria
It's 2017, and Olga and her brother, Pedro "Prieto" Acevedo, are bold-faced names in their hometown of New York. Prieto is a popular congressman representing their gentrifying Latinx neighborhood in Brooklyn while Olga is the tony wedding planner for Manhattan's powerbrokers. Despite their alluring public lives, behind closed doors things are far less rosy. Sure, Olga can orchestrate the love stories of the 1%, but she can't seem to find her own…until she meets Matteo, who forces her to confront the effects of long-held family secrets… (Goodreads.com)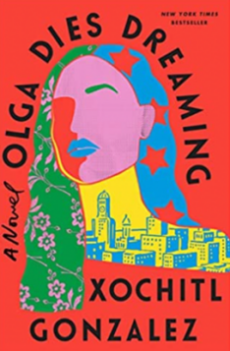 Read more and discover the IWA Modena, its members and its partners...
About the IWA Modena interest groups
IWA Modena aims to support a diverse range of interest groups for our members. Members are free to join any group they would like as well as start their own interest groups.
Love dogs and cooking? Renovating or building a house here in Italy? There are groups that meet many different needs and passions.