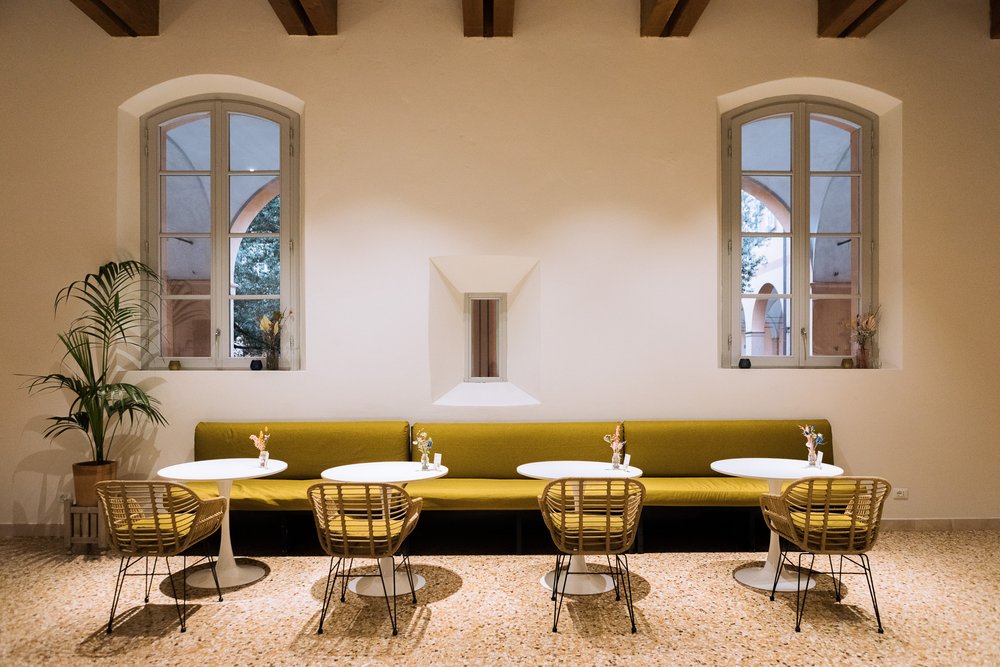 Roots: co-working by day, restaurant by night.
Reviewed by the IWA Modena Engagement Director, Sam Fearson-Tubito
Photography by Gloria Soverini
Roots: has been open since Thursday 7th April and, to everyone's delight, it has enjoyed a full restaurant at each sitting.
I had the pleasure of dining there for the first time last weekend. I went with my family. And both them and I were delightfully surprised at the different flavours that our taste buds received that Sunday lunch. While loving Italian food, especially Modenese, now and then, it's nice to take a break from tigelle and Parmigiano and try something different. Roots was the answer, and our taste buds have been singing ever since our visit.
The current menu, which has dishes inspired by the countries where the current AIW trainees chefs are from, Cameroun, Tunisia, and Guinea, have exotic names like Zuppa Egusi con baccala mantecato, pane tabouna, couscous rosso. From the egusi from Cameroun to couscous from Tunisia, our palettes enjoyed a fiesta of combined ethnic tastes.
The menu will be changing at the end of May when the current trainees will graduate from the Culinary Training Program. Mid-May, there will be a new group starting the program. The current trainees will have the opportunity to show off their skills and show the new trainees what they will learn during their journey with AIW at The Culinary Program.
We wish the current group of trainees all the best in achieving their goals at the end of the program, and I look forward to meeting the new group and tasting the food inspired by the countries they hail from! Below are some beautiful photos where you can feast your eyes on the mouthwatering dishes available right now.  
Book your table directly from their website: https://www.rootsmodena.com
You won't regret it!
Read more and discover the IWA Modena, its members and its partners...
Our Top Recommendations
IWAM's WhatsApp group is an amazing social tool where members share their top recommendations based on personal experience. You will find links and contact information for anything from locksmiths and accountants to weekend fun with friends and family.